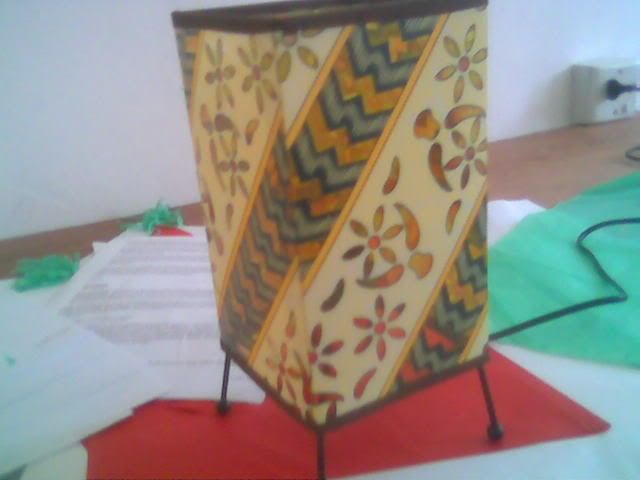 Today I've bought a lamp for the basement. I thought it was beautiful so I bought it. I'm greatly in need of sources of light for my room so almost anything that can be lit is the most welcomed! hihi. I haven't really been able to do any changes on the room; I was really tired for not having slept well the past nights and I had other things to do.
Yeah you've guessed it right, things like experimenting with wild flowers in glasses! But this sure can be fun sometimes.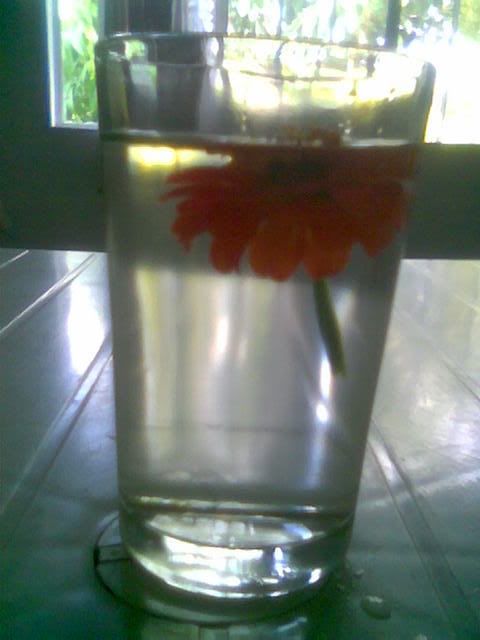 Plus I've gone to meet Jev at Goodlands. It was awesome the few hours that we've spent together.
And back home at 3 mum made some samoussas and tea. And I've got absolutely no idea how the rest of the day went by. I did almost nothing.Well that is a lie. I just don't wanna tell you what I did! Secret secret! hihi...
So long ladies and gents and my secretive aliens!