Let me tell you guys about the zinnia story. For all those who don't know what a zinnia is, it is a flower. It comes in different colors and sizes. I've got pics of them for once!! woohoo!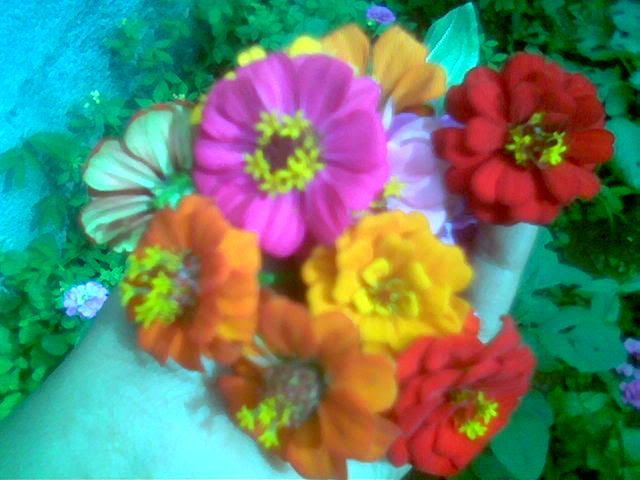 these are some freshly picked zinnias! I've got a soft spot for the red ones. Hihi. So for those who were wondering what I was up to during those 2 weeks of absence, well, here's part of the answer. I've been gardening. Not the type of gardening that I used to do before (planting grass, weeding, boring). I've been adding colors to my garden.
I've been in fact, experimenting with seeds bought from a popular super duper market found in Grand Bay (I can't be more precise than this
) The brand of the seeds is V*lmor*n, replace the * by "i". (notice the presence of "morin" in the name, hihi)
This is a picture of the zinnias in the vegetable patch (notice the brede giraumon). I'm going to move them to the side garden, approximately there: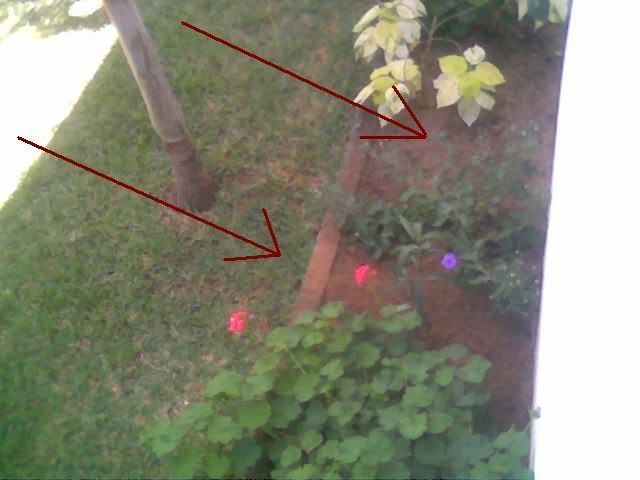 and that will fulfill my want for more colors in the green-only garden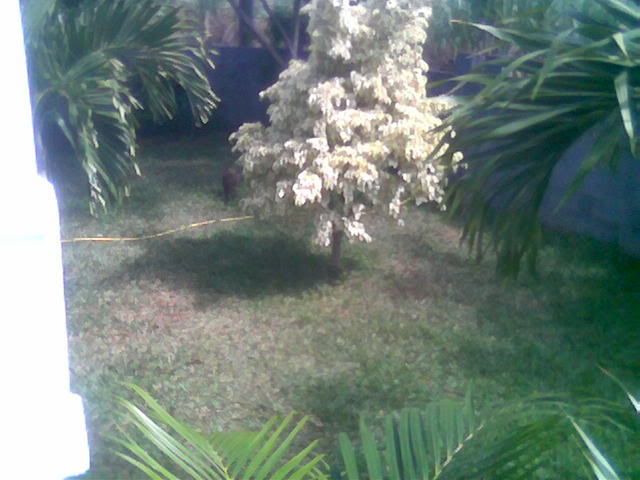 some pictures of the garden! showing off? of course! haha... hey this is my work buddies so I fully deserve this tribute to myself
. Anyway, hope the zinnias will add some colors to it!
Long post isn't it? Lol but it'll come to an end, don't worry.
And now for the last...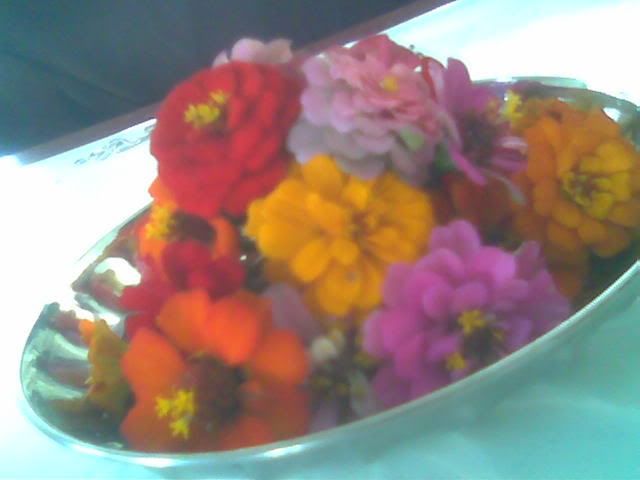 That's it ladies and gents and my colorful aliens! So long!