When I say the most popular, I mean the most viewed. so this has got me asking myself why are so many people interested in this particular picture? But the answer is obvious, really really obvious! Ok, maybe you don't think it's obvious now but after reading this you will definitely see the world in a new light.

People actually view this picture because they are wondering what the hell Jevin was telling me at the time that it was taken and why do I have that satisfied smile on my face?

The answer is real close now ladies and gentlemen and here's what we were saying!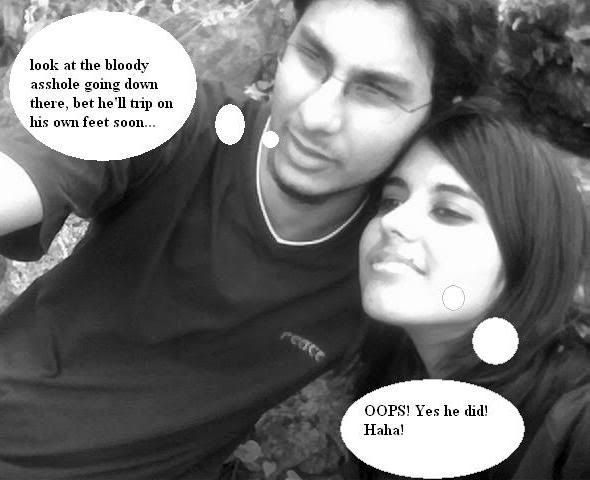 I know, I know that was so mean of us!

Anyway now you know something many people don't! So how do ya feel? :D hihi

Take care dudettes and dudes and my happy aliens!