woooh! summer's here dudettes and dudes! OK, I know
that's not the first time
I'm saying it this year but this time it's really true! Today I went to attend a wedding ceremony and we were literally melting! Luckily my family decided to go home before the ceremony ended. So, on reaching home I went gardening and it was then that I've realised how much I loved summer cause that's the best season for gardening.
Moreover, this summer is the first time that my coconut tree has produced coconuts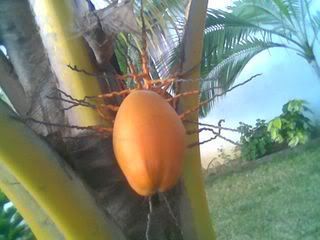 and my palm trees have produced those lovely red seeds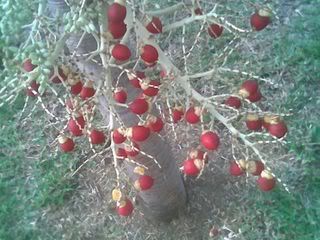 which my dad calls "supay" or "supari" and which are used in prayers when dried.
And oh! we've got a new-comer on the earth patch near the kiosk, I totally love this white flower, though I don't know it's name.
Oh, something else, I got this from
BbZush
:
The designer of this award gave it out to 10 people with this in mind:
"I wanted to create something special for the top ten people who have inspired me through their blogging; the stories they tell, and the lives that they lead with grace and dignity. I visit their blogs for inspiration and encouragement."
I pass this award on to everyone on my blogroll. I know it makes more than 10 but some of you won't accept it, so it'll be roughly 10. lol!
Have a wonderful day/night dudettes and dudes!
P.S: I specially wish to give this award to Jev cause he's always been there when I really needed to smile. :$