Could not really celebrate much of a birthday at home since the blessed festival had to be today. So we're planning my birthday on some other day. This did not stop Jev and me from going out and hang around a little at the beach. Went to Pereybere, the sun was simply burning us until we decided to turn Jazzie into a tent. So you'll be wondering who the hell is Jazzie. And this is Jazzie:
and the insides of Jazzie: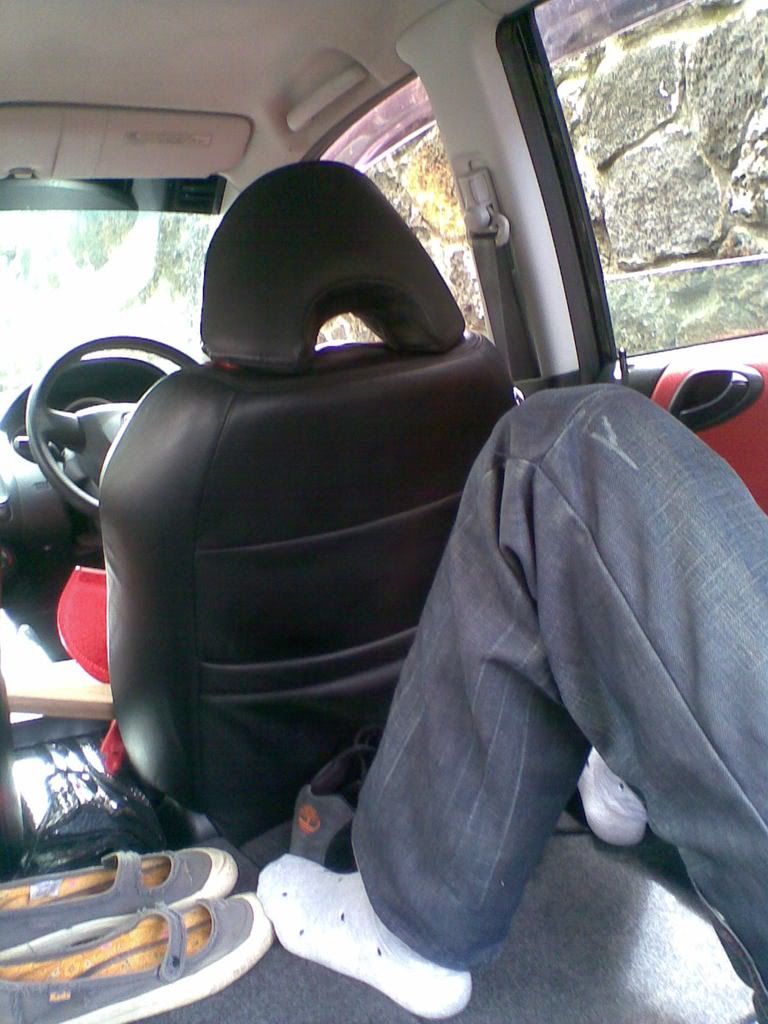 So Jevin took all the backseats down and believe me we had enough space to have a picnic in there, and it is just a car! hihi... So I'm wondering why we did not do it before but anyway was a great day. I'm off to sleep and I'm waiting for next year to come. Till then, take care dudettes and dudes and my wonderful aliens.