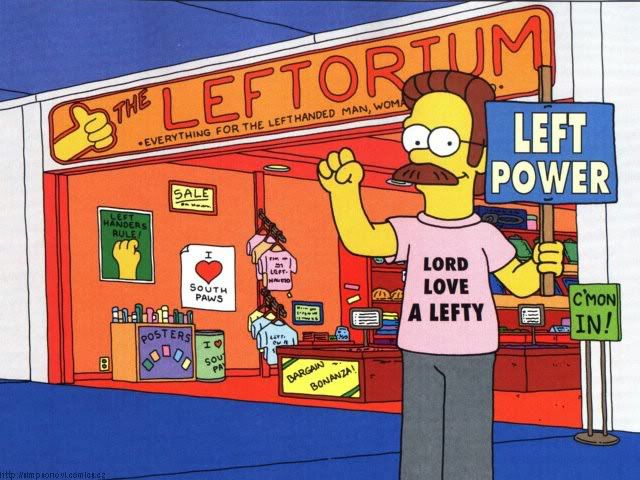 Left handers' day is on the 13th of August. So I thought I'd share a little about being a lefty.

Being a lefty is being like any other person except that you get to use your left hand to do stuff that others would do with their right hand. At least, that's how I see it.

Yesterday, while looking for some lefty websites, I came across one which carried loads of lefty-related products adverts and which was obviously run by lefties with some biases. Those lefties were of the opinion that we are discriminated against in many aspects. For instance, the fact that most instruments are made for right-handed persons is reason enough for them to call it a discrimination.

I hate to differ, but this is not a discrimination, simply because most lefties can handle standard instruments pretty well. I can handle daily stuff such as pens, knives, a mouse or scissors correctly. I don't need to buy special lefty material for me to start leading a normal life. Those manufacturers of lefty stuff should stop making us feel crippled without those specially-made-for-lefties-products.

The only occasions when I've been bothered because I am a lefty was when my primary school teachers wanted me to use my right hand to write and when people at religious ceremonies asked me to eat with the right hand instead of the left. Had I known better, I would have shown them my left middle finger. Too bad I was a kid.

I don't understand why some people often associate unproven negative characteristics with lefties. Parents should let their kids make their choice and teachers should comply to that choice too. There's nothing wrong about being a lefty. Well, I may be weird sometimes, but it's due to other factors, I promise.

So dudettes and dudes, is anyone of you a lefty too? I'd like to know how you find the lefty experience.

P.S: I know that
La Pingouine
is a lefty too. Hehe